Restorative Nursing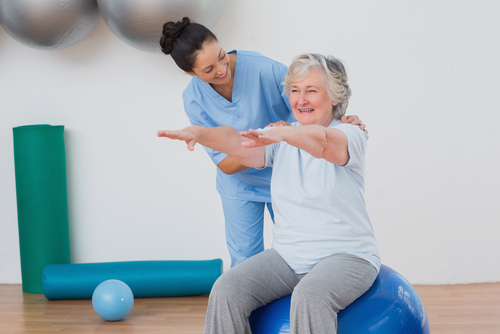 The restorative nursing program focuses on helping residents maintain their current skills so they remain independent for as long as possible.
It is important to maintain muscle strength, coordination and balance so residents can perform many of the basic tasks required in their daily lives.
Our restorative nursing/therapy program is managed by a Certified Occupational Therapy Assistant (COTA) and provides skilled physical, occupational and speech therapy services. The program provides short-term transitional therapies for recovery and return to previous living arrangements.
Restorative nursing can include some or all of the following:
Therapeutic exercises to reduce pain and inflammation
Upper and Lower body strengthening
Range of motion exercises
Coordination Exercises to help with eating, grooming and dressing
Transfer training to and from various surfaces
Splints or other protective or assistive devices
Ambulation and balance programs to reduce the risk of falls
Wheelchair positioning and modifications to enhance comfort
Restorative nursing is offered for all residents and will be administered according to each resident's individual care plan.
Have questions about restorative nursing services for your loved one?
Contact us
for more information.